Weddings At The Butterfly Pavilion
The perfect venue might be closer than you think! Just 30 miles outside of Atlanta, Ga, you'll find The Butterfly Pavilion. Sitting on 105 acres of untouched forest, this land was the perfect place to build a one-of-a-kind venue that blends nature's charm with modern-day sophistication. This venue was designed with your special day in mind, offering every amenity you could imagine, while leaving room for customization to make your day unique to you and your partner. With room for over 250 guests, your wedding day at The Butterfly Pavilion is sure to be perfect.
The most beloved feature of our venue is the 6,500 square foot pavilion privately nestled beside the meadow. With enough room to fit the whole family and all of your friends, the pavilion is the perfect place to host your ceremony or reception. During warm, sunny days, the pavilion is open with the floor to ceiling curtains drawn back creating a modern, elegant indoor-outdoor space. During cold or rainy days, transparent covers can be hung from the beamers to enclose the space keeping the warmth inside or the rain outside. 
The pavilion includes a grand fireplace, 3 surround patios for cocktail hour, and an open floor plan that allows you to get creative in the layout of your ceremony or reception. We do provide custom made farm-style tables and chairs for your use inside the pavilion, and with our neutral color palette inside this space, there's tons of room for customization. 
Another beautiful spot to hold your ceremony is in our meadow. If you want an outdoor wedding that will bring you a little closer to nature and can be customized to your liking, the meadow is the perfect spot for you. Our luscious, green meadow sits below our pavilion, connected by a breathtaking stone walkway surrounded by butterfly gardens. . 
Every wedding held here begins with a clean slate, and every bride has customized our meadow  differently. Our chairs can be used for this area as well and can be placed to your liking. Decorations are a must, so feel free to have flowers everywhere and an arch as big and bold as you like, because there is more than enough room for it in our meadow!
Our bridal suite is one of our most popular amenities! With room to hold all the girls and their things while also providing the perfect photo opportunities, what's not to love?
Our bridal suite includes a three sided mirror for the bride to make sure she is looking great from every angle, smaller vanity setups for each girl to do their hair and makeup, and french-country furniture for perfect photo opps. The large windows allow for natural lighting in suite, and chandeliers hang from the tall ceilings, adding to the modern sophistication inside the room. Getting ready in this bridal suite is the ultimate way to start your big day!
The groom's suite at The Butterfly Pavilion is a hit among all the men! With room to get ready, couches to lounge on, and a bar cart to hold the drinks, our groom's suite has got it all!
Also, don't worry if you're getting married during football season, because the guys can still get ready and watch the game on the large flat screen TV in the suite.
The room is also decorated with the men in mind so that they will feel comfortable getting ready in their own space.
The Starlight Dance Floor
Our starlight dance floor was designed and built with uniqueness in mind, and is the perfect place to share your first dance together as husband and wife. Right outside the pavilion, this dance floor is the perfect spot for all of your guests to get their energy out and dance the night away! It also provides an intimate setting, lit by the string lights and the stars, that's a perfect setting for some fun photos. We've also had couples choose to host a happy hour on the dance floor! The sky is the limit with customizing our venue.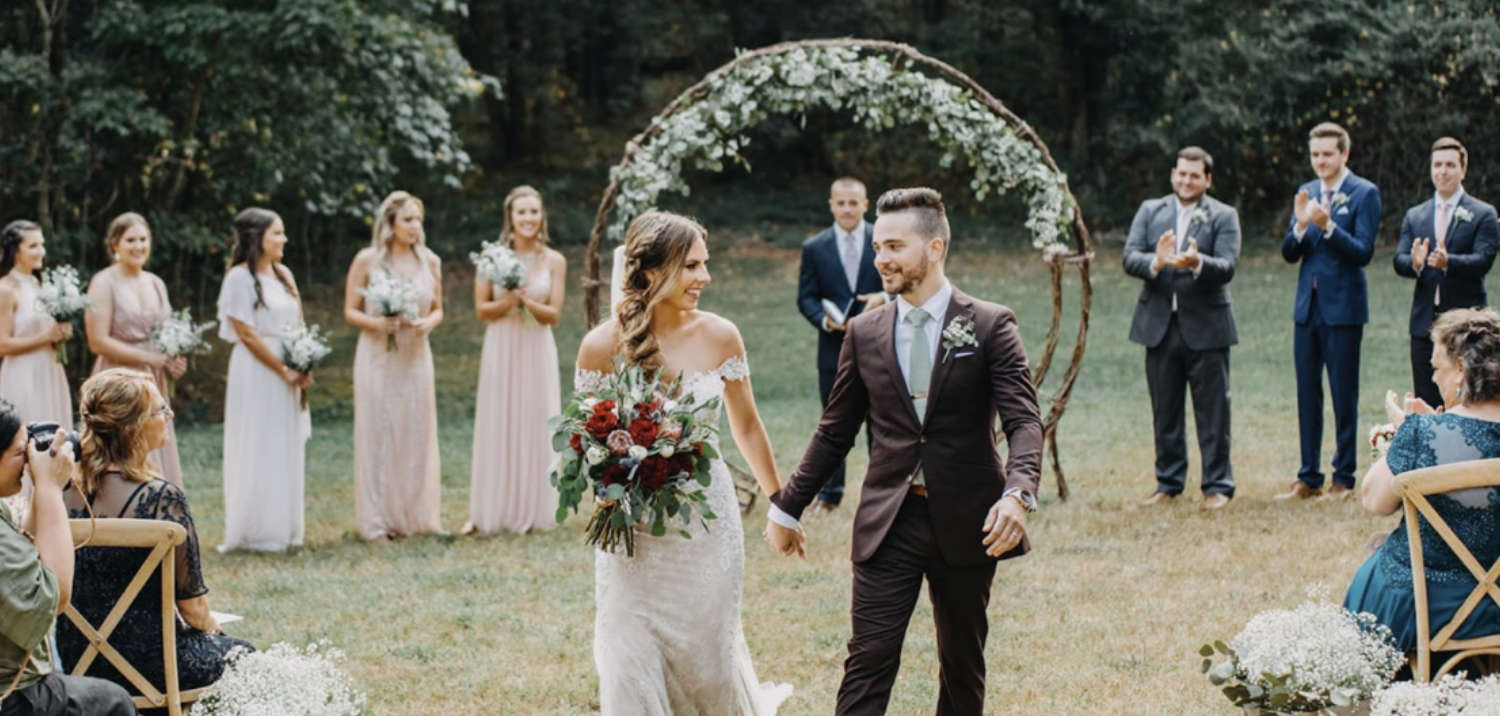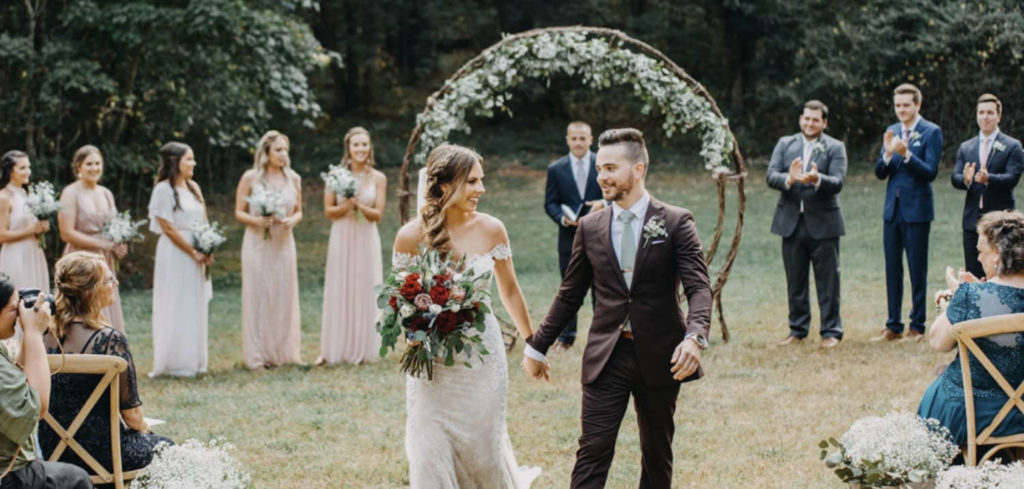 This venue was built to be one-of-a-kind and we believe our vision has perfectly come to life. Now that we've achieved our dream with this venue, we want to help you in achieving your dream of having the perfect wedding day.
Call us at 770-331-1111 or visit our website at https://thebutterflypavilion.com/ to learn more and book your wedding today!