Cute Photo-Booth Ideas for Your Wedding Reception
Time flies when you're having fun, and this is no joke for couples on their wedding day. While this is one of the most special days of your life, it's also one of the quickest, and capturing every memory you make is hard! Your photographer will be there to capture most of them, but letting your guests have some fun with it too can be a really great way to catch some in-the-moment memories of family and friends. How do you do this? With a photo-booth, of course!
If you're looking to match the style of your modern, yet natural setting, use a hedge wall! Hedge walls are becoming super popular because they're so beautiful and easy to use. Customize your hedge wall with your first name initials or your last name initial and you've got a modern, minimalist design that still makes a statement. We have these gorgeous walls available to rent to our clients for their big day!
Rustic and elegant is such a great style combination. Go rustic with a wooden backdrop and some antique decor, but keep it elegant with pops of white and bright lights. We also love that this couple included their wedding hashtag on the backdrop for an easy reference when guests post their photos! 
When you book your wedding at The Butterfly Pavilion, you have access to tons of our decor, including this beautiful, antique-inspired couch!
If you're looking to keep things simple, follow our lead! Incorporating a base color on a tapestry with just a few accents like leaves, polkadots, or flowers is simple and sweet! When going the simple route, there's no need to even include any writing, but if you want, you can always include your first names, your last name, or the wedding date. Also, it doesn't have to be written on the backdrop; feel free to stand any decor or hang signs from a sturdy beam.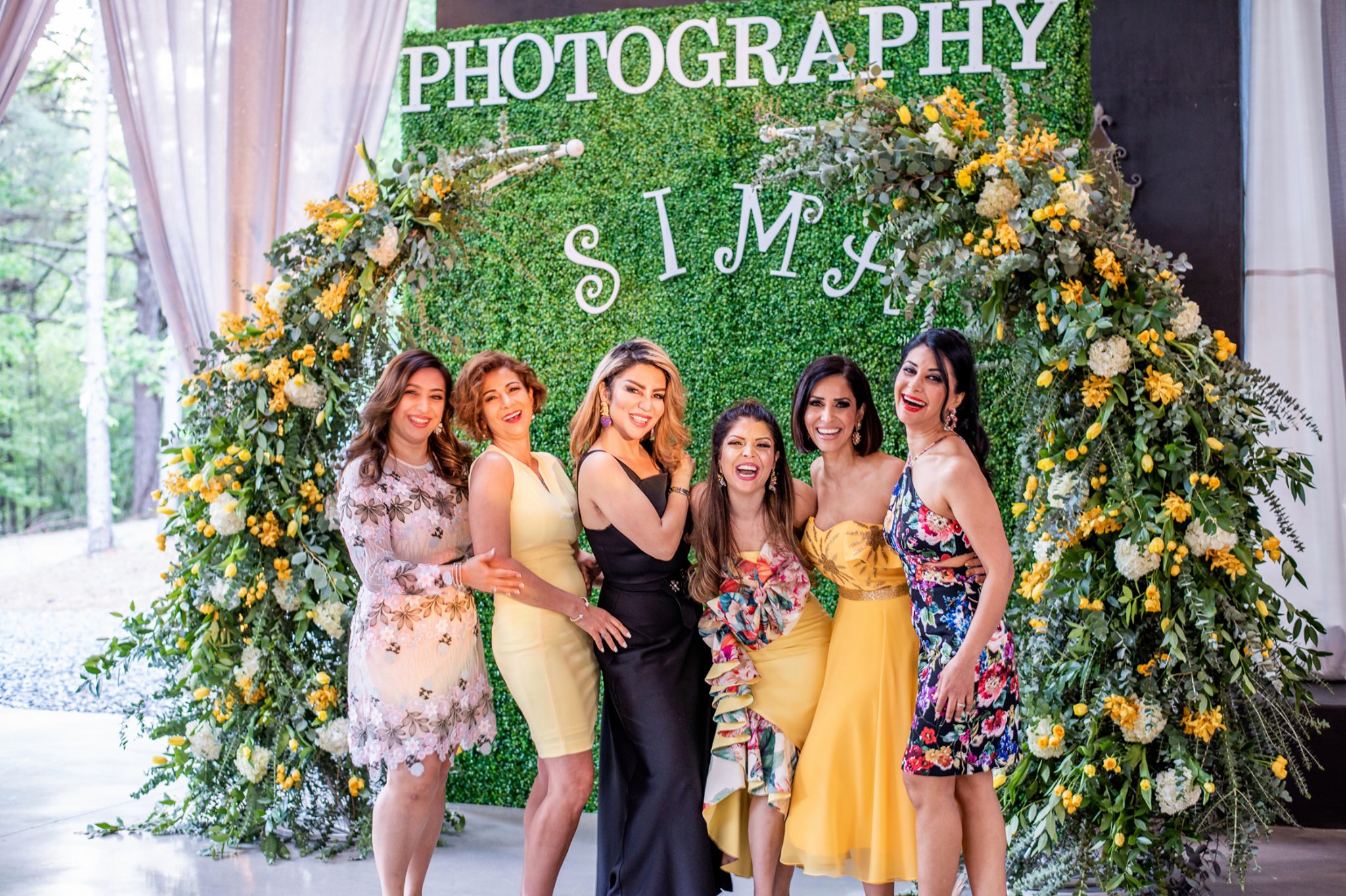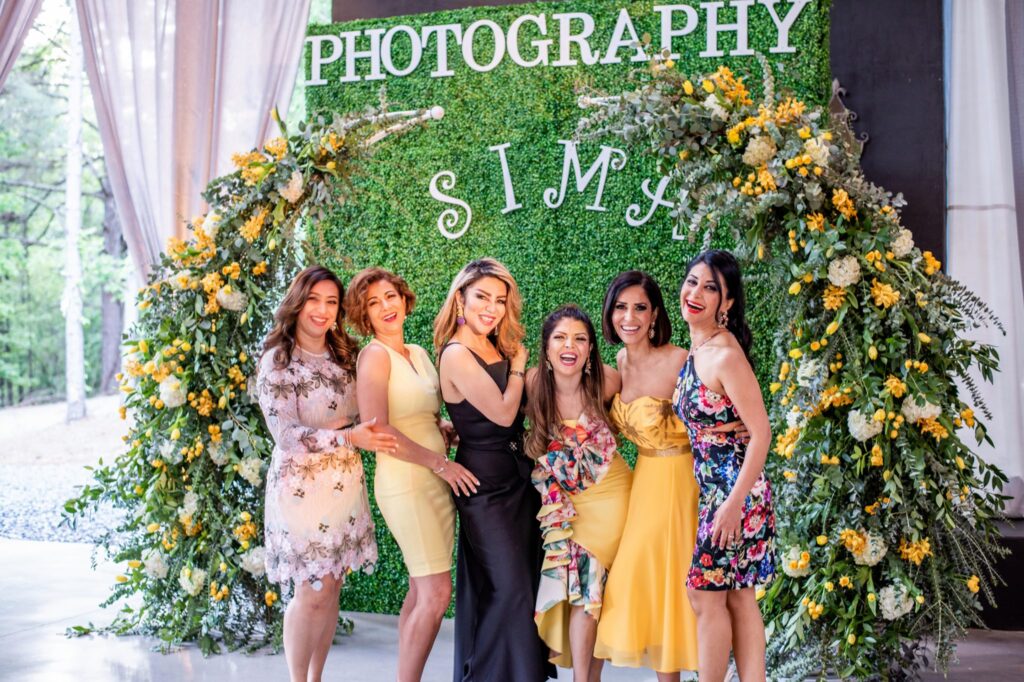 Photos by Imaginary Reality Production
While this photo wasn't taken from a wedding reception, the concept is just as beautiful as ever! Surround your photo booth with big floral displays and have all your guests talking. They'll be waiting in line to get their own photos! Whether you have a wall of flowers, or standing flower displays like the photo above, make it bold and beautiful to really create a statement!
When you have a photo booth, it's also a great idea to include props! Let your guests entertain themselves by picking out what fits them best and they'll have a great time taking photos. Even better, when you see the photos after the big day, you'll likely get a few good laughs as well. Be sure the props match the theme of your reception. Props can be found on Amazon, Etsy, and a number of other retailer's sites.