Bridal Shower Ideas, Tips & Inspo - Celebrating the Bride-to-Be
If you're reading this, you're either a bride-to-be or you're very close to one! Either way, if you're getting ready to have a bridal shower, you've come to the right place! Celebrating the bride is something we can all relate to because we've been there, or will be at some point. Check out these bridal shower ideas and throw the perfect party for the bride in your life that deserves the world!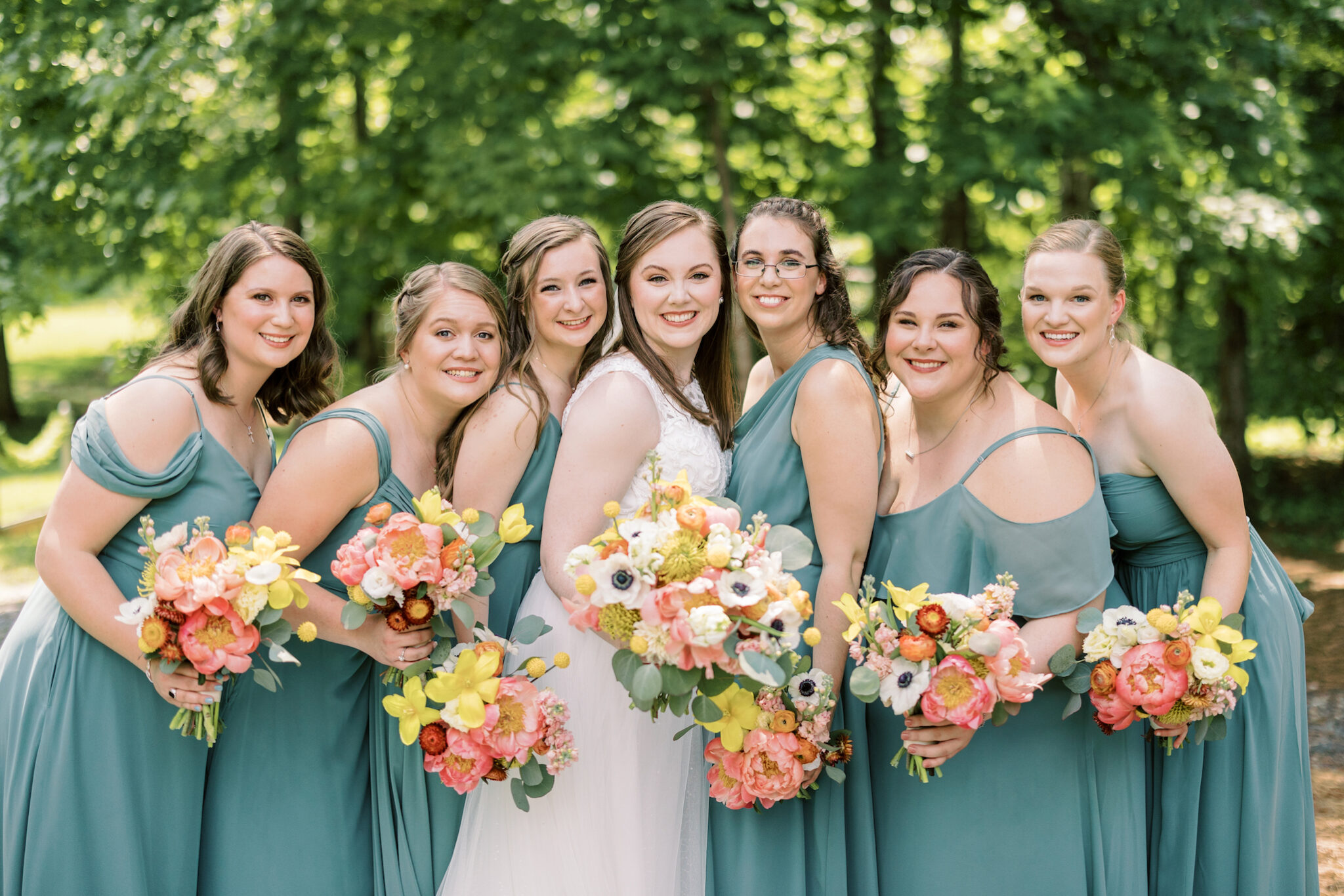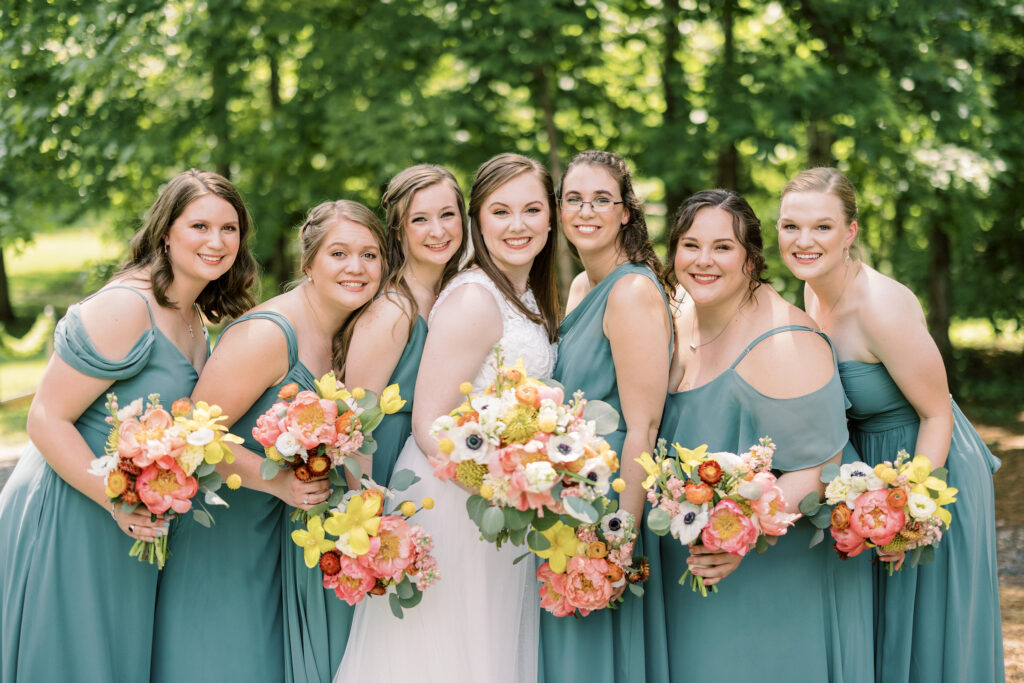 Choose A Theme & Decorate Accordingly
Every bridal shower has to have a theme, whether it's just 'pretty in pink' or you're going all out with Disney everything! Here is a list of a few themes that make for memorable bridal showers!
Brunch: Bridal brunch is becoming a pretty popular theme because, well, who doesn't love brunch?

The Knot has a great step-by-step guide to hosting a bridal brunch

that includes a menu, games, decor, and more! When hosting a bridal brunch, you can really never go overboard with the amount of flowers to decorate with.

Winter: Are you having a bridal shower during the colder months? Take advantage of it by hosting a winter-themed shower! You can serve hot chocolate, have colors of whites and blues throughout, and even decorate with snow! 

Garden Party: How sweet does a garden party sound!? These parties are so cute, and they're a great way to please a dainty, classy bride. You can go to a venue that specifically hosts garden parties, or create one yourself! Be sure to use lots of floral prints and light pastels when decorating. Also, hang some cute chandeliers from the trees for the perfect touch.

Bohemian: You may know the boho trend is all the rage right now, and it's understandable why! The colors of terracotta, burgundy, yellow, and cream blend together seamlessly, and the rattan decor is to die for. Spoil your bride with a peacock chair to sit in while she opens presents and create the perfect balloon arch with pops of pampas grass. SO cute!
Traditionally, bridal showers were just get-togethers where everyone sat around and talked about the bride. These days, brides are taking a more modern spin on what they want to do for their bridal showers, and boy do we love it! If you want to forgo the traditional route, do some fun activities at your bridal shower. Here are a few ideas for fun activities that will keep everyone entertained and having a good time!
Painting: Take a painting class and have everyone vote on their favorite for a little friendly, and possibly funny competition). 

Karaoke: Have everyone choose their favorite song about love and belt it out for the bride, or the world to hear! Get a little more creative and have everyone write their own songs to sing for the bride.

Yoga: Have a yoga (or similar) party with an instructor to help create a properly serene atmosphere at your bridal shower, and give you a few good tips for staying calm and lowering stress before the wedding

Cooking: Get your guests to partake in a cooking class. Depending on how well it goes, you may or may not need to serve additional food at your shower… 

Spa Day: Treat your closest friends or family to some fun activities you might do at a spa! Facemasks, mani-pedis, massages… the works!
If you're doing an activity, you might already have a location in mind like a spa, a yoga room, or a cooking school. Here are some more ideas on locations for throwing the perfect shower.
Winery: You're likely going to be drinking wine no matter where you're having your bridal shower, so why not have it at a winery? Take part in a wine tasting and sample some snacks from a cheese board before opening your gifts and playing games. 

Bistro: A restaurant is an OK idea for hosting a bridal shower, but a sweet little bistro with outdoor, rooftop, or beautifully decorated indoor seating is a wonderful place to host a bridal shower. Having a shower here will give the party a more elegant feel, and you can dress up super cute as well!

Rental Home: If you don't know anyone with a suitable home for the party or the theme, you can always rent a

VRBO

or

Airbnb

. Here, you can find the perfect home for hosting!

The Butterfly Pavilion

: This pavilion venue with an indoor/ outdoor setting gives you plenty of space and customizable options for hosting whatever kind of shower you like! There are tables and chairs that can be set up for your event, and the venue is neutral toned, so it goes with every color combo and theme imaginable! It's also conveniently located close to tons of vendors you may need for food, decor, etc.

Backyard: If you want a more intimate shower, having it in your backyard is a great idea! Most backyards are perfect for garden parties, and with a clean slate, they can be set up however you like. You'll also have ample time to prepare for the shower when having it at home.
Games are a MUST at your bridal shower so it's just as fun and entertaining for the guests as it is for the bride! Here are a few game ideas to get the party going.
Bridal Bingo: Print out blank bingo cards and have the guests fill them in with gifts they think the bride will receive. While the bride is opening presents, guests will mark off their bingo cards accordingly. Whoever gets 5 in a row first, wins! This game makes opening gifts fun for guests as well! 

This or That: Print out bridal shower themed 'this or that' cards. Have the bride fill out her answers first, then have the rest of the guests fill theirs out. Whoever has the most answers the same as the bride, wins!

Love Songs: For this game, the hostess will play a snippet from around 10 songs that all have to do with love. The guests, writing down their answers, will have to guess the name of the song and who sang it. The one with the most points at the end, wins!

Bride & Groom Trivia: This is always a fun game and a good one to get to know the couple a little better. Print out a trivia card with questions about the couple, such as where they met, how long they've known each other, or who made the first move. Whoever has the most answers correct, wins!
You can't have a bridal shower without delicious food. From sweet to savory, to light and flavorful, bridal shower foods can be so creative and fun! Here are a few ideas for foods to serve at your bridal shower:
Color Themed: If your bridal shower theme is based on a color scheme, some great ideas for food are ice cream sandwiches with sprinkles (in your color palette), macarons, cupcakes, cookies, and color-themed candies. 

Garden Party: If you're having a classic garden party, serve foods like chicken salad filled croissants, bruschetta with sundried tomatoes, cake balls, ham roll ups, fruit sticks, and flower cakes. 

Fall/Winter Themed: For a cooler weather bridal shower, serve caramel apples, s'mores, soft pretzels, doughnuts and coffee, and a bundt cake.

Brunch: If you're having brunch, serve fruit parfaits, mini pancake stacks, doughnut holes, light pastries, and a crepe cake. Don't forget the mimosas!

Classic: Here are some additional foods that are great for any bridal shower: a single-tiered cake, veggie trays, themed cookies, chocolate covered strawberries, mini sandwiches, wraps, and even a pancake or waffle bar.
Leave Your Guests With the Cutest Party Favors
Your family and friends have showered you for hours; why not give a little something back to let them know how special they are to you? Here are some adorable ideas of party favors to send your guests off with.
Garden Party: Bunches of Lavender or Flowering Seeds

Color Themed Party: Themed or Colorful Mugs or Cute Scrunchies

Brunch: A Little Box of Macarons or Cookies

Classic: Miniature Champagne Bottles With A Sweet Note

Fall/Winter Themed: S'mores Making Kit or An Engraved Wooden Spoon