5 Autumn Wedding Dresses You'll ~Fall~ In Love With
If you're getting married in fall it's likely because of the mild weather, changing leaves, picturesque scenery, and moody color palettes, right? While you might have all that figured out, there are plenty of other things to incorporate into your fall wedding to really embrace the season. Your wedding dress is an extremely important part of your big day, and it should be a representation of this beautiful season! If you're still on the hunt for yours, check out these 5 autumn wedding dresses you'll ~fall~ in love with!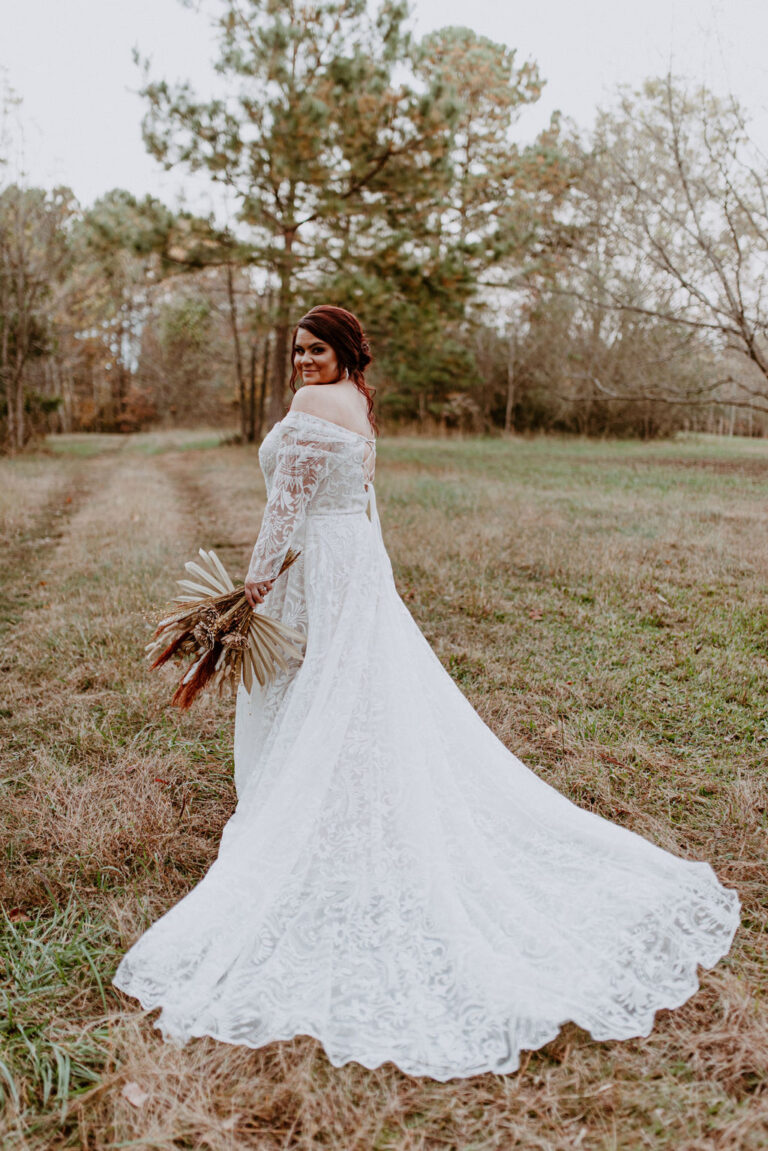 This off the shoulder boho wedding dress is sure to take your guests' breath away at your wedding. The full bodied lace truly invokes the feeling of fall, especially since so many associate fall with textures and patterns. The off-shoulder full-length sleeves give off the impression of keeping you warm and cozy on a cool autumn day. If you're going for a bohemian vibe, this is the perfect style dress for your fall wedding.
Many brides have transitioned to simpler materials for their wedding dress, such as satin, silk, or a plain chiffon. We don't see this trend going anywhere anytime soon! With the changing colors of fall all around you, a simpler style might just make a bolder statement. This elegant ball gown dress is proof of that!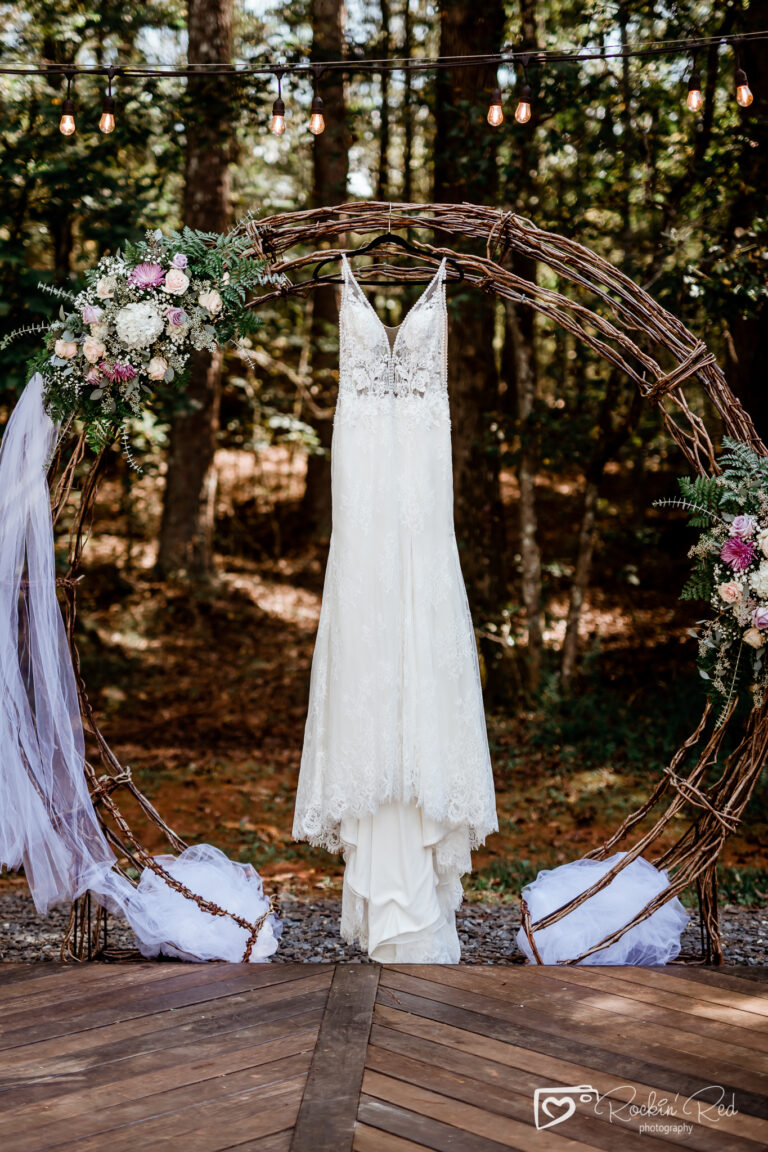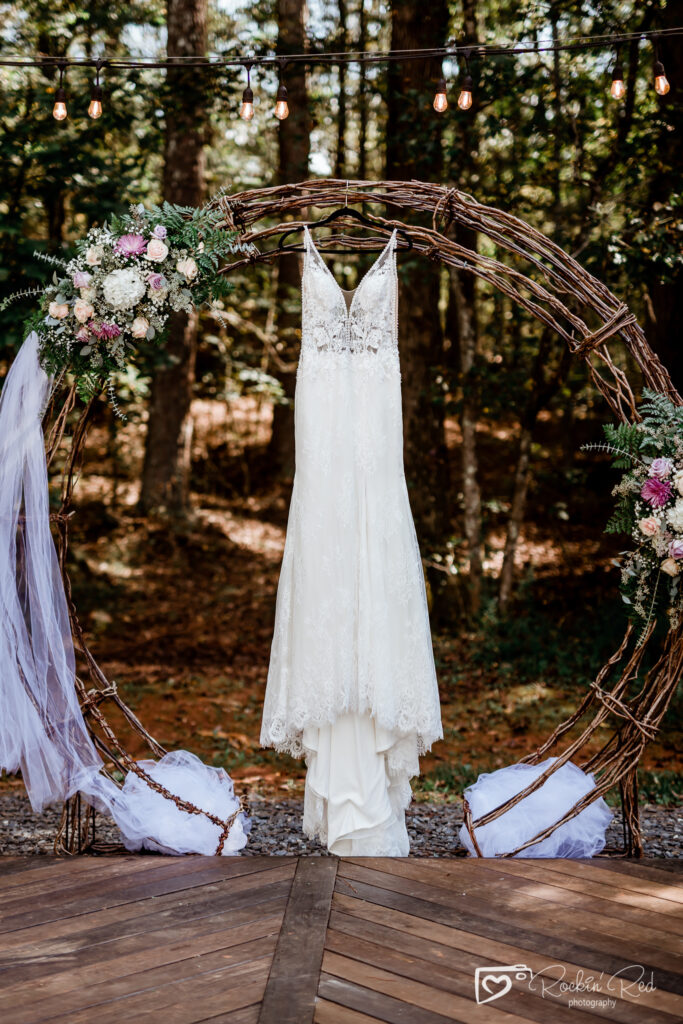 You can never go wrong with a sleeveless dress, especially when done so elegantly and intricately. With fall weather in Georgia being sometimes unpredictable, a sleeveless dress is a great option to pair with a jean jacket or shawl in case you get chilly. Intricate designs go back to the fact that textures and patterns are associated with fall and are sure to help you give off those autumn bride vibes. 
Short-Sleeve Lace Ball Gown
If you're looking for sleeves, but are worried you'll get toasty in a dress with full-length sleeves, you may want to look at a short sleeve dress! During mild seasons like the fall, short sleeves are the perfect transitional accent to any wedding dress! Pair that with a ball gown with lace details and a tulle skirt, and you've got a gorgeous wedding dress that screams fall!
You can never go wrong wearing an a-line dress with a train. This beautiful, simple style gives off such an elegant vibe that's perfect for a moody fall wedding. Add beaded accents to the top for a more elevated elegance and high-class style. Pair that with a silk or satin bottom and your dress is going to look incredible. You're sure to stand out against the beauty of fall with such a stunning dress!
Fall is our favorite time of year at The Butterfly Pavilion! If you're looking for a premier indoor/outdoor venue to host your autumn wedding, look no further. We're booking for 2023 and 2024 now so schedule a tour and hold your date!
We are proudly locally owned and operated in Acworth, GA and can't wait to work with you! Schedule a tour on our website at https://thebutterflypavilion.com/contact-us/ and be sure to follow us on Facebook and Instagram.